CUE MODEL: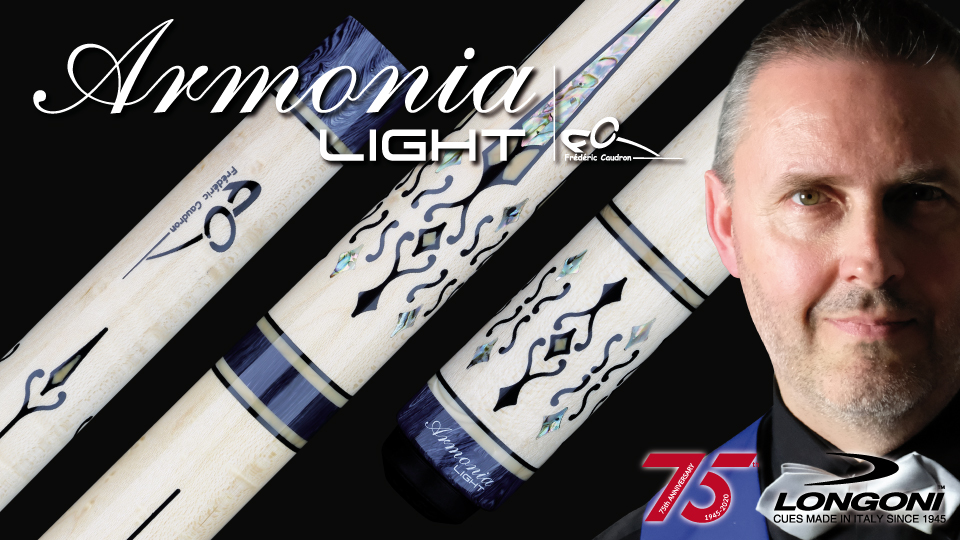 SCROLL HI-RES IMAGE


carom
in collection
PRODUCT DESCRIPTION:
The most successful model ever in the Longoni collection, the Armonia cue by Frédéric Caudron, is now available in a new bright combination of materials.
Highly selected Canadian byrd's eye maple structure, powered by ergal hexa-core, 3lobite, true Paua Shell and Juma Black Jem rings will make your game precise and joyful! 
LIMITED EDITION:


No
WOODS: 
Bds maple, hornbeam
REFERENCE ITEMS:
BJ JOINT
item 24599 with nr 2 S20
item 24600 with nr 2 S30
VP2 JOINT
item 24597 with nr 2 S20
item 24598 with nr 2 S30
BUTT MIN WEIGHT:


360 gr
SHAFTS:
two
PRO PLAYER:

Frédéric Caudron
SERIAL NR:
Handsigned number
YEAR OF FIRST PRODUCTION

:
2021
EMBEDDED TECHNOLOGY:
IMPORTANT NOTICE:
The company reserves the right to apply modifications or changes to the product without any obligation of previous notice.