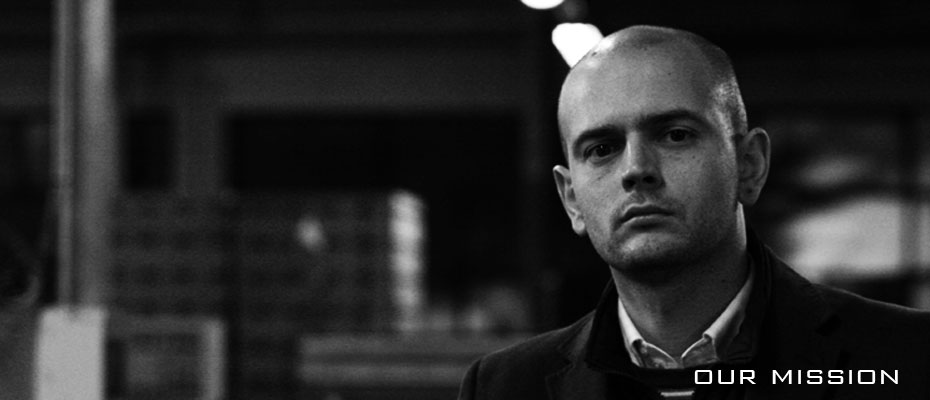 LONGONI CUES, A FAMILY HISTORY. A TRADITION COMING FROM THE PAST
We manufacture cues specialized for various billiard disciplines: carom, three cushion, pool, pyramid, carolina, five quilles, goriziana and italiana. Thanks to the knowledge we've accumulated in cue fabrication, we craft customised solutions according to players' specific technical and design requirements. Individual needs - different diameters, weights and special balancing systems - are no problem, but rather a challenge which we handle with the utmost care.

In our pro shop, you will find a large range of billiard accessories. Our highly skilled staff provides technical assistance for all our products (even for vintage cues or accessories).

For more information: www.longonigroup.com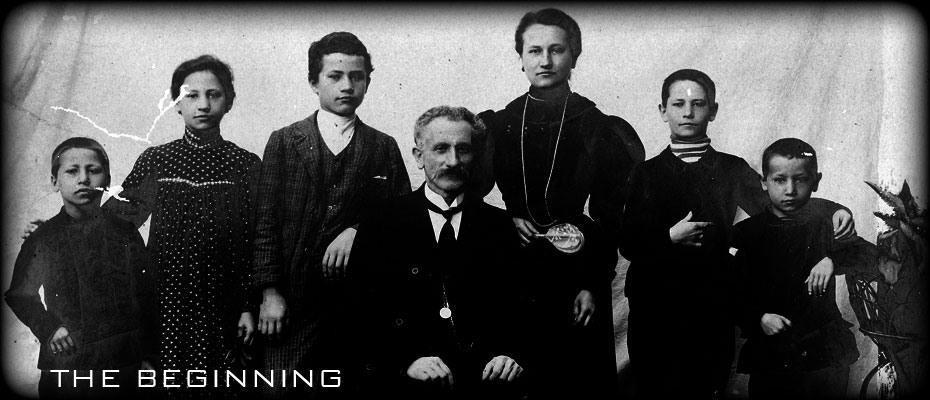 The story of Longoni dates to back to 1945, when World War II ended. Grandfather Alessandro Longoni (born in 1891 and son of Vittorio Longoni) decided to found his own company, with the support of his sons, as he had gained extensive experience working at the prestigious billiard manufacturer Fratelli Dalla Chiesa (1735).
The war had left Mariano Comense, a small town in Brianza (Lombardy region) impoverished. All that was left was human resources: the capacity to adapt and the devotion to craftsmanship. In the beginning, Alessandro didn't have any capital, but confident in his abilities and tenacious, he borrowed machinery and instruments from other artisans.
Every day, he carried raw materials in his wheelbarrow to his workshop for woodworking, assembly and finishing. His wife Maria assisted closely and often played the role of deliveryman, getting the products to customers.
As Alessandro's sons Emilio (1929), Renzo (1936) and Vittorio (1944) grew up, the firm grew. At a young age, the boys already contributed enormously to their father's business. In time, they introduced innovative cue technologies, which led to quality improvement of the products. The Longoni name spread throughout Italy and abroad.
This was the setting where manufacturing know-how, appreciated by so many billiard enthusiasts for more than 70 years, took root. The evolution and milestones of our business are decribed below.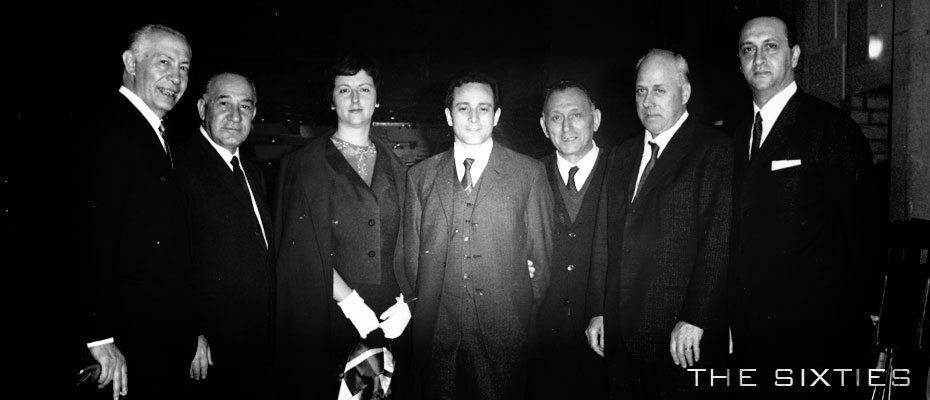 The sixties see the first production of professional cues, thanks to the inheritance got by top-quality Italian companies such as Vaula, Pagliani & Provenzale and Rutigliani.
In 1960 Renzo Longoni married Francesca Luzzi. Known as 'Franca', she contributes significantly to managing the company, establishing the business and the brand.
In this decade, Longoni cue company started exporting products to the United States.
This spread the Longoni name throughout the world. It is also when the first two piece cues were introduced in Italy.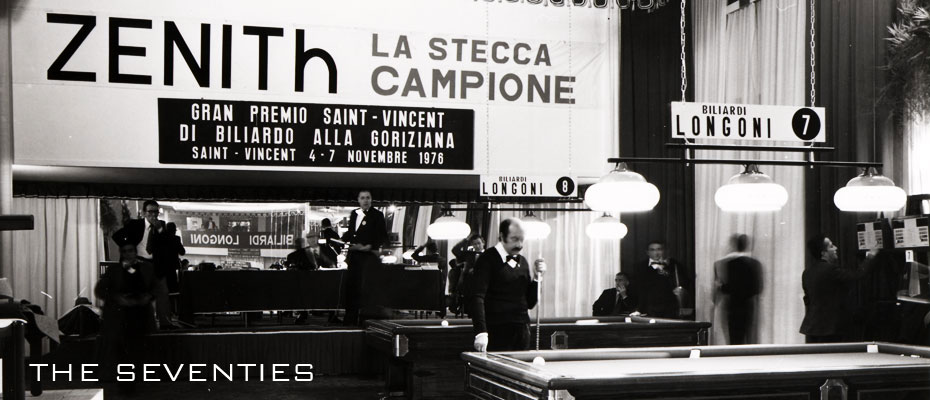 In 1971 , Renzo and Franca's daughter Maria Luisa ( Luisella ) is born; in 1976 Pierluigi is born.
Norditalia Ricambi srl - the new commercial headquarters of the Longoni Group - is founded in 1977 with the determination of Francesca. It grew to be one of the main distributors of the billiard tables, cues and accessories throughout Europe.
1977 also sees the birth of the Zenith cues trademark for the Italian market.
In the 1970's, with the expansion of the business, activities are formalised. Alessandro's family divided responsibilities: Vittorio became in charge of billiard table manufacturing, the cue division was entrusted to Renzo and 'Franca', expert in marketing, oversaw commercial activities.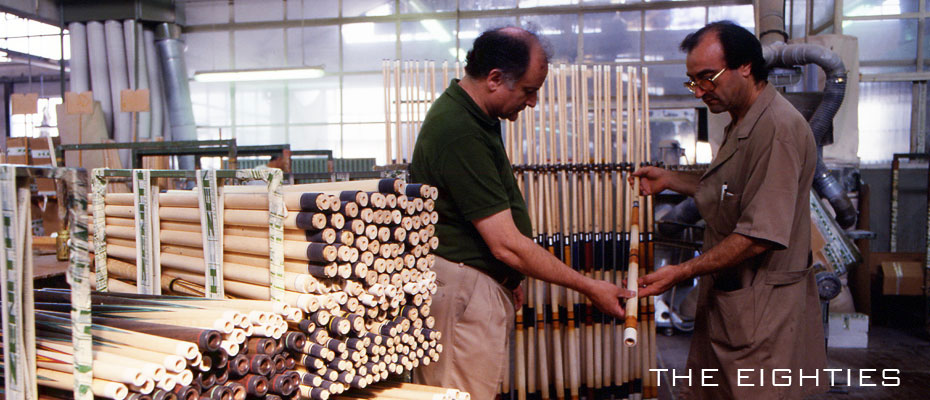 In the 1980's, the Longoni brand became ever more famous and synonymous to 'Made in Italy', in the world of carom, thanks to its champions and brand ambassadors, amongst others Raymond Ceulemans,Ludo Dielis and Francis Connesson.
Longoni's spirit of innovation carried on with Renzo Longoni's introduction of cutting edge materials - such as kevlar, graphite and ergal - for high-end shafts.
Technological advance accelerated and Renzo Longoni's research and development in materials and products for billiards gained reputation and became leading.
Alessandro Longoni died in 1978. He started in a small, kindred to renaissance spirit, workshop, where research and development, design and production came together harmoniously. And over time, a business grew.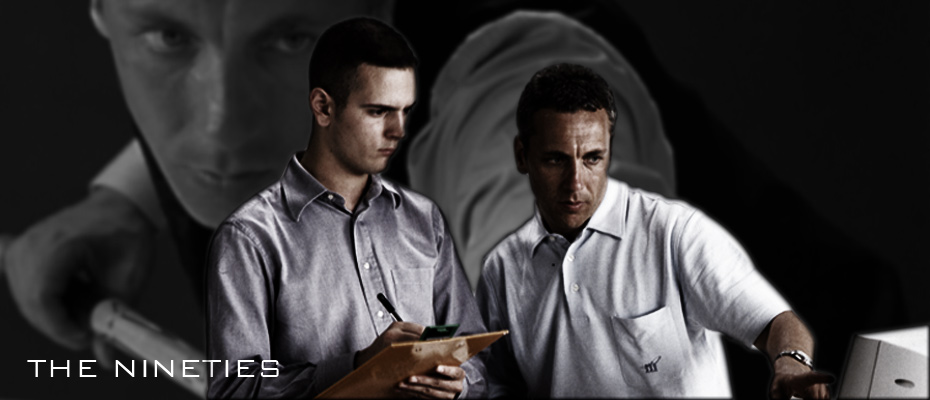 The fall of the Berlin Wall paved the way to new markets. The Longoni brand reached the East, in Russia and the Ukraine. In 1993, a Longoni affiliate – NIR - opened in the Czech Republic, in Brno. In 1998, the second NIR affiliate opened in Espelkamp, close to Hannover.
In 1995, Pierluigi entered the family business to assist his father Renzo. He brought determining innovative ideas that carried the company's philosophy forward and brought about new exclusive products.
In 1998, Longoni adopts numeric control machinery, which improved product manufacturing in all stages, where manual labor could not guarantee the required degree of accuracy and constancy .
In 2000, a new high-end CNC lathe for the fabrication of wooden shafts made further innovations and design solutions possible.
These innovations did not replace the craftsmanship at Longoni, as the craftsman's watchful eye and final touch remained crucial. More than seventy years have passed since the founding of Longoni, but still every single Longoni product is designed, and fabricated exclusively in Italy, with the highest attainable quality standards. This is the Longoni hallmark, worldwide.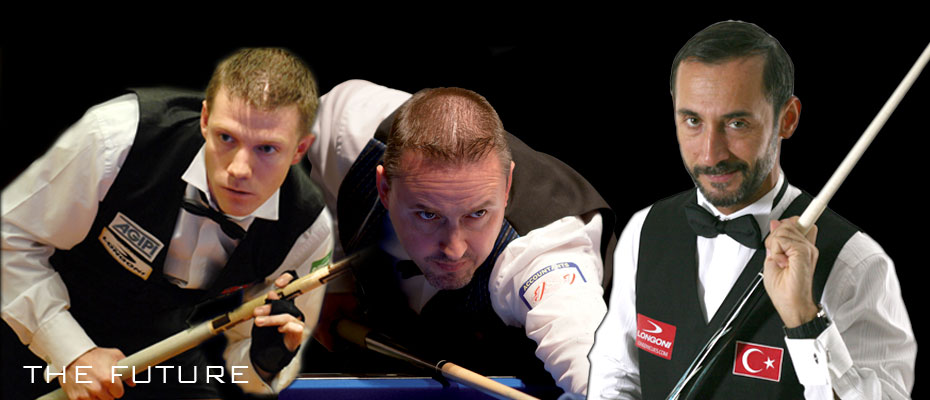 Longoni's mission is the quest for better solutions regarding materials, design and construction, with traditional craftsmanship. Longoni products are refined contemporary classics, built with cutting edge technology and materials.
Quality – in products and service – are Longoni's ultimate advertising.
Hundreds of thousands billiard enthusiasts all over the world play with Longoni cues, which very often were purchased more than fifty years ago. It reaffirms the performance and the durability of our products.
In this era of global outsourcing, we hold our precious craftsmanship in high regard.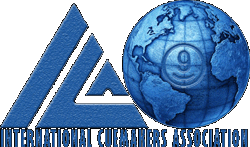 January 2007, Alessandro Longoni was inducted into the Hall of Fame of the International Cuemakers Association.