CUE MODEL:
by JEAN REVERCHON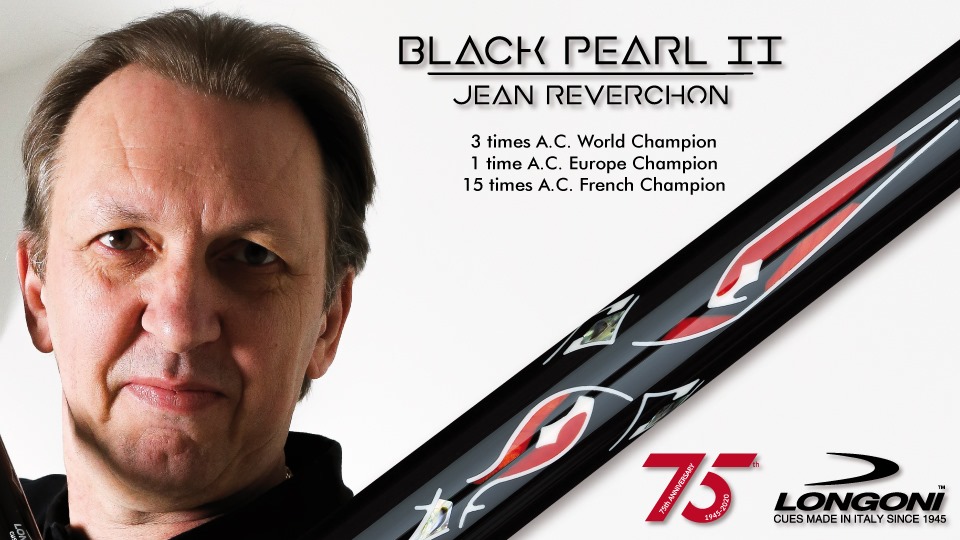 SCROLL HI-RES IMAGE


carom
in collection
PRODUCT DESCRIPTION:
"Black Pearl II" is the third model developed for the French champion Jean Reverchon by Longoni.
Exclusive Ural wood, Juma Magma and Juma Ivory  Longoni "Onda" style rings, real abalone inlays.
LIMITED EDITION:


No
WOODS: 
"Ural" ( Black hornbeam),  maple core.
REFERENCE ITEMS:


item 24689 with nr 2 Pro

item 24690 with nr 2 S2

item 24691 with nr 2 S20

item 24692 with nr 2 S30
BUTT MIN WEIGHT:


380 gr
SHAFTS:
two
PRO PLAYER:

Jean Reverchon
SERIAL NR:
Handsigned number
YEAR OF FIRST PRODUCTION

:
2020
EMBEDDED TECHNOLOGY:
IMPORTANT NOTICE:
The company reserves the right to apply modifications or changes to the product without any obligation of previous notice.