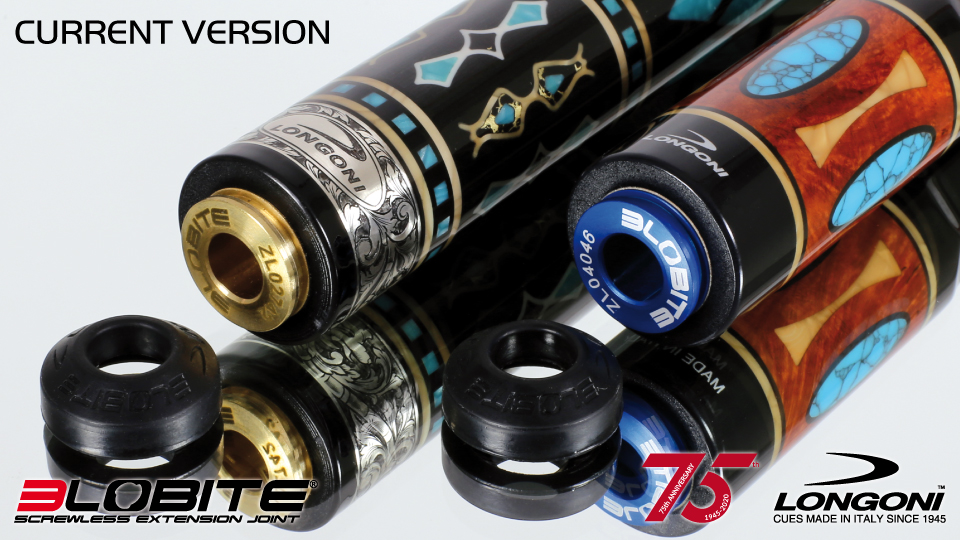 No Thread

3lobite is the first billiard joint that doesn't need a thread to close. The unique section with three lobes innovates the way of joining parts. The female part is so light you can hardly feel it in your hand.

2fast4you

3lobite has a brand new shape: with one third of turn you can close the joint quickly and tightly. No vibrations or loose parts.
Longoni again a step ahead in the future.

Easy to install


3lobite has been developed to be easily installed by skilled technicians on any Longoni existing cue.

You can install also on other brands but there could be limitations (minimum end diameter of 32mm is required).

Style behind technic

The rubber bumper has been developed to match with any cue design.
Thanks to the shape, it avoids any kind of vibrations and it's easy to replace in a few of seconds once worn.
---

3lobite system, thanks to its modularity, gives you the possibility of installing more than one extension in your cue.
At the end of each extensions, 3lobite you'll heave another joint to connect another one.
Stability and resistance are
guaranted.
A maximum of 3 extensions is suggested.
---
Longoni cues: weight and 3lobite

3lobite guarantees you the possibility of adding or removing original Longoni set of weight.