CUE MODEL:
FLAMES 

by NIELS FEIJEN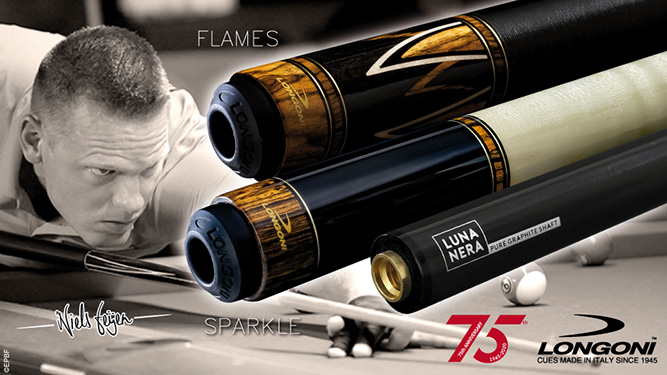 SCROLL HI-RES IMAGE


DISCIPLINE:


pool
STATUS:
in collection
PRODUCT DESCRIPTION:
Flames, the 6th model signed by the 2 times pool world champion Niels Feijen, is now finally released.
Curved inlays of curly maple and bokote create a unique in the pool scenario.
Available in 4 versions: wood, leather,linen and Longoni leather strips.
Fits with S2/S20/S30 Longoni Stratos shafts
LIMITED EDITION:


No
WOODS: 
Nox, bokote, hornbeam
CUE

MIN WEIGHT:
18oz

SHAFTS:
one
PRO PLAYER:

Niels Feijen
SERIAL NR:
Handsigned number
YEAR OF FIRST PRODUCTION

:
2019
EMBEDDED TECHNOLOGY:
IMPORTANT NOTICE:
The company reserves the right to apply modifications or changes to the product without any obligation of previous notice.