CUE MODEL: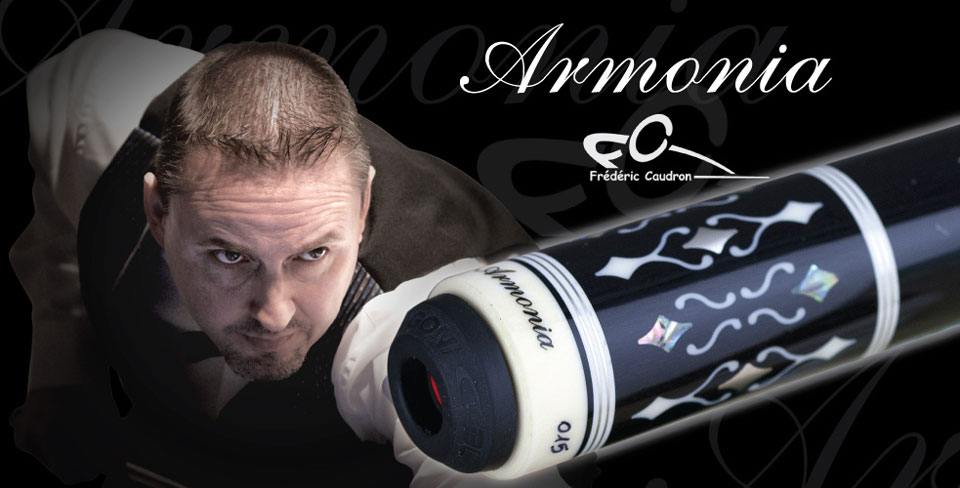 SCROLL HI-RES IMAGE


carom
in collection
PRODUCT DESCRIPTION:
Armonia is the first model developed by Longoni for the Belgian player and several time world champion Frédéric Caudron.
This Signature cue is totally based on high contrasts: black and white, haliotis splendens shell and real 925 silver. Light and power, darkness and elegance.
It's a Xylo Core based cue with Nox skin (the new laminated black wood by Longoni) to make it light in your hands but powerful in your game.
Wood joint as standard with the possible to upgrade to Vp2 titanium.

Some minors details will change in production. Photos are just indicative.

LIMITED EDITION:


No
WOODS:
Nox, hornbeam (for the Xylo Core).
REFERENCE ITEMS:
BJ JOINT
item 27783 with nr 2 S2
item 27784 with nr 2 S20
VP2 JOINT
item 24417 with nr 2 S2
item 24418 with nr 2 S20
COMPLEMENTARY:

BUTT MIN WEIGHT:


360 gr
SHAFTS:
two
PRO PLAYER:

Frédéric Caudron
SERIAL NR:
Handsigned number
PRODUCTION YEAR:
-
CERTIFICATE: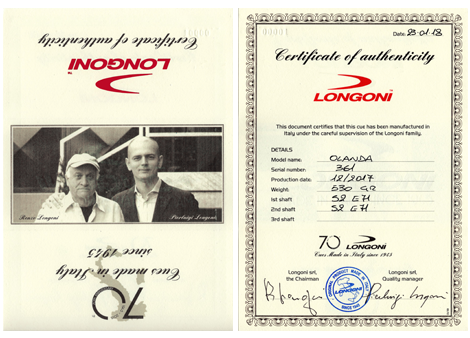 EMBEDDED TECHNOLOGY:
IMPORTANT NOTICE:
The company reserves the right to apply modifications or changes to the product without any obligation of previous notice.