MODELLO STECCA:

SCORRI L'IMMAGINE AD ALTA RISOLUZIONE


DISCIPLINA:


5 birilli
STATO:
in collezione
DESCRIZIONE PRODOTTO:
Idillia è un modello riservato MA.B, ha il sistema di pesi variabile originale Vibraless 10, giunto Vp2 in acciaio inossidabile e monta puntali originali Longoni della serie 700.
Lo stile classico ed elegante è sottolineato dalle fiamme in legno alle "francese".
Peso stecca da 580 gr a 700 gr.
Disponibile con impunatura in legno e strisce di pelle.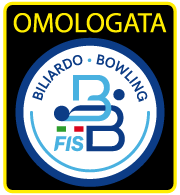 LIMITED EDITION:


No
LEGNI:
Carpino e Nox
SPECIFICHE CODICI

:
26753 - Impugnatura in legno
24615 - Impugnatura con strisce di pelle
DOTAZIONE:
nr 1 prolunga 3 Lobite
Fodero Titan


PESO MIN CALCIO:


580gr
PUNTE:
No
PRO PLAYER:

-
NUMERO DI SERIE:
No
ANNO PRODUZIONE:
-
CERTIFICATO:
No
TECNOLOGIA INTEGRATA:
IMPORTANT NOTICE:
The company reserves the right to apply modifications or changes to the product without any obligation of previous notice.