MODELLO STECCA:
SB-FOUR PELLE

by CROCEFISSO MAGGIO

SCORRI L'IMMAGINE AD ALTA RISOLUZIONE


DISCIPLINA:


5 birilli
STATO:
fuori produzione
DESCRIZIONE PRODOTTO:
La nuova stecca edizione 2017 da 5 birilli con attacco Vp2 in acciaio inossidabile, struttura dei pesi Vibraless e attacco per prolunga 3lobite.
Il corpo della stecca è carpino rivestito in Nox, il legno lamellare by Longoni. Cono e anello realizzati con la tecnica ebanistica francese con fiamme in legno di ulivo e violetto/amaranto. Impugnatura in anelli in ulivo, acero e cocobolo.
Peso stecca da 580 gr a 700 gr.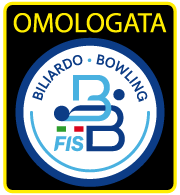 LIMITED EDITION:


No
LEGNI:
Nox Silver, carpino, ulivo, violetto/amaranto

SPECIFICHE CODICI:
art. 27107 (solo calcio)
DOTAZIONE:
nr 1 prolunga 3 Lobite
nr 1 fodero Simon
PESO MINIMO CALCIO:


580 gr
PUNTE:
No
PRO PLAYER:
Crocefisso Maggio
NUMERO DI SERIE:
No
ANNO PRODUZIONE:
2016
CERTIFICATO:
No
TECNOLOGIA INTEGRATA:
IMPORTANT NOTICE:
The company reserves the right to apply modifications or changes to the product without any obligation of previous notice.